Planning a trip to Germany? Be prepared for a few surprises.
Germany's unique culture makes it a fabulous place to visit, but first-time visitors are occasionally confused by the differences in etiquette across the Atlantic.
The good news is that Germans are very polite people and generally overlook some of their overseas guests' unusual behavior. But that doesn't mean you shouldn't at least try to blend in—you'll enjoy your trip more if you know what to expect.
Here are a few things that many first-time visitors ought to know before they step off the plane.
Looking for a glass of ice water before you order your meal? It's not usually offered in German restaurants.
Unlike restaurants in America, most German restaurants don't offer a complimentary glass of ice water while you're waiting for your meal. In fact, your waiter will probably frown if you ask for a glass of tap water—it's considered somewhat stingy (and chances are good you won't get it even if you ask).
That's not to say you can't have water with your meal—it's definitely available for a charge. And it's likely to be refreshingly fizzy, because Germans love their Sprudel (a carbonated mineral water).
You'll be pleasantly surprised at how delightful sparkling water can be on a warm day. Don't worry, though, if you aren't a fan of fizzy water. You can always request stilles wasser, or "still water" that's similar to what you drink at home.
Speaking of water (and beverages in general), it's usually served without ice.
Germans (and Europeans in general) don't have the love affair with ice that Americans do. It's more of a luxury item. So don't be surprised if your beverages are served room temperature or just slightly chilled, it's the custom here.
But have no fear—your tasty German lagers and pilsners and ales will always be served at the perfect ice-cold temperature for maximum enjoyment. If you're dying for an icy cold drink, why not try one of the wonderful German beers?
Free refills really aren't a thing in Germany.
In America, the land of the super-sized everything, free refills on your drinks are pretty much a given. In Europe, however, you'll be charged for each drink you order (it's one of the interesting quirks of dining here).
Drink sizes are also smaller, with a small generally about 0.3 liters and a large about 0.5 liters (significantly smaller than a Big Gulp back home). Be sure to pace yourself during your meal unless you don't mind ordering another beverage to get you to the end.
Cash is king in many German restaurants and shops.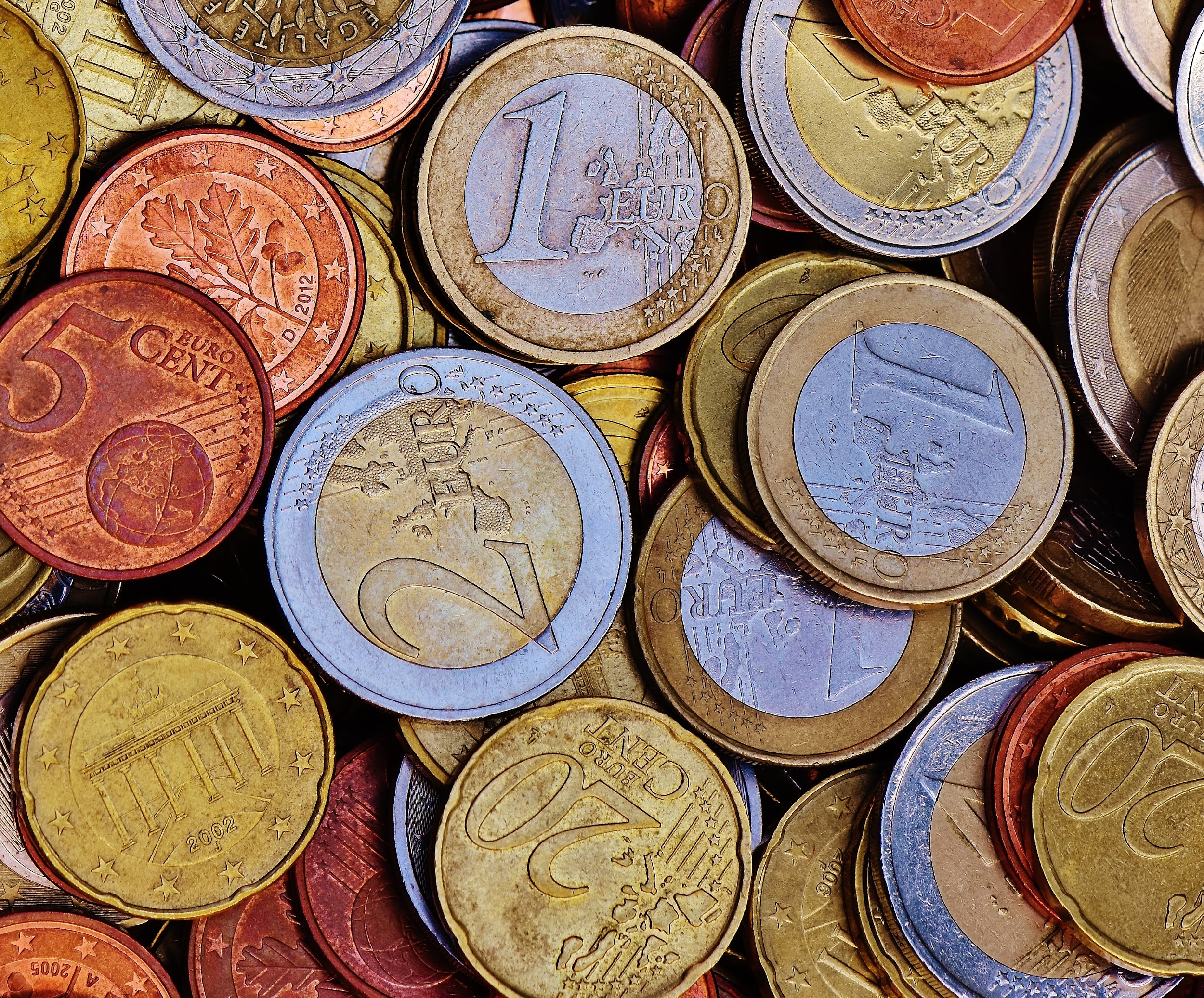 Many German restaurants and shops don't accept plastic, so it's a good idea to carry a bit of cash wherever you go. The smaller denominations like €1 or €2 are coins, not paper, so be sure to check your coins when it's time to pay.
Many places do take credit cards, but they generally require chip cards, not the magnetic stripe cards that are still common in America. If you're headed to Germany, check with your bank or credit card provider to make sure you have a chip card so you aren't stuck without funds overseas.
Keep some coins for the restroom.
Many private businesses and restaurants have bathroom attendants, which is actually a nice custom—restrooms tend to be very clean and pleasant and you never run out of necessities. This does come with a price, however; you will need to pay your bathroom attendant. You don't get off free in public restrooms, either—many require a €1 or €2 coin to use them.
A quick note about restroom etiquette: It's not really acceptable to go into a restaurant or business just to use the restroom. Better to use the bathroom at the restaurant where you take lunch or that cute little shop where you're buying souvenirs.
Sales tax is included in the price of things.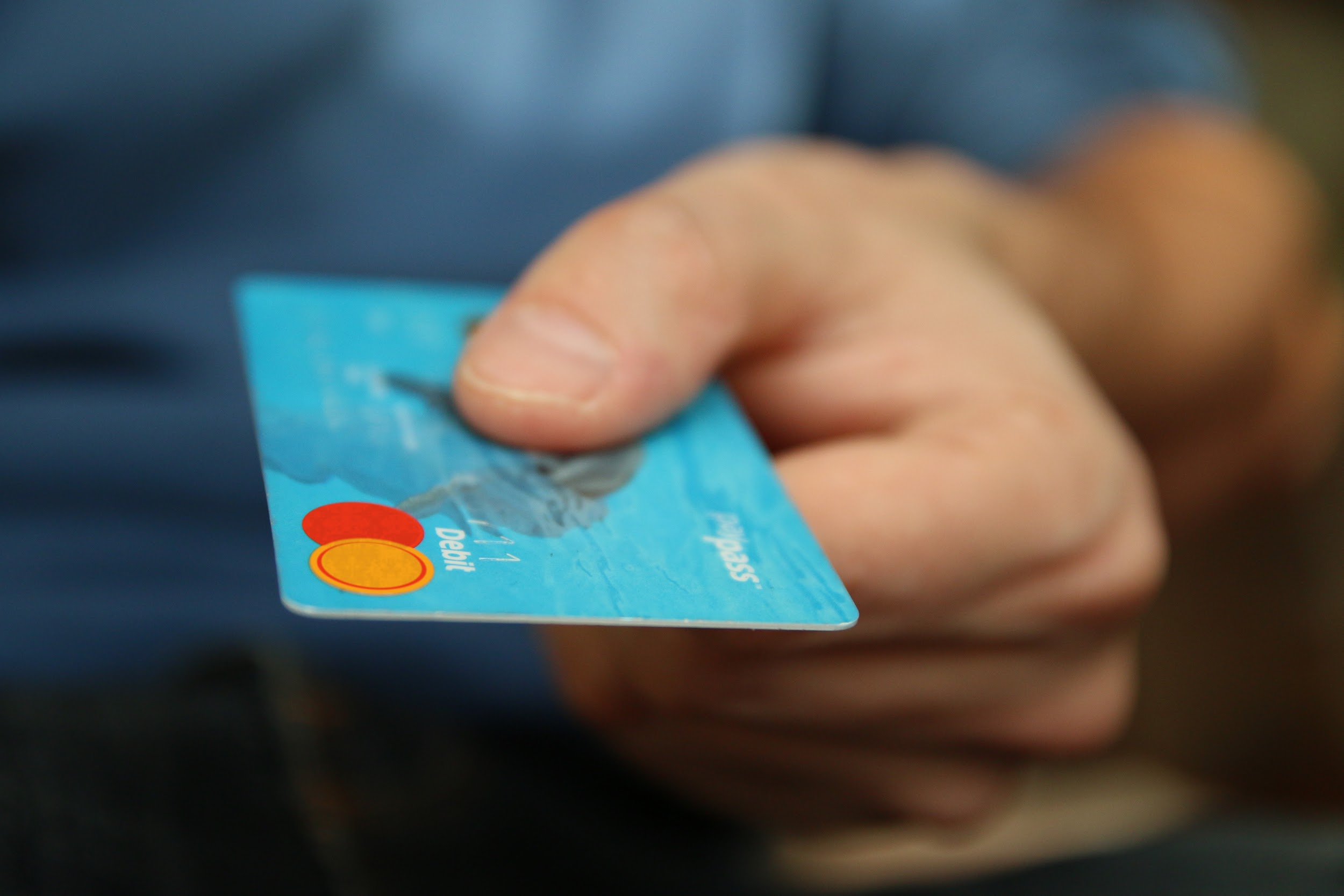 If you hate doing math when you shop, you'll love shopping in Germany.
The price you pay at the register is the price on the item you're buying—nothing more. That's because Germany's taxes (including a 19% VAT) are already factored into the item's price, so you won't get a nasty surprise at the register when you check out.
Nudity is allowed in some public places.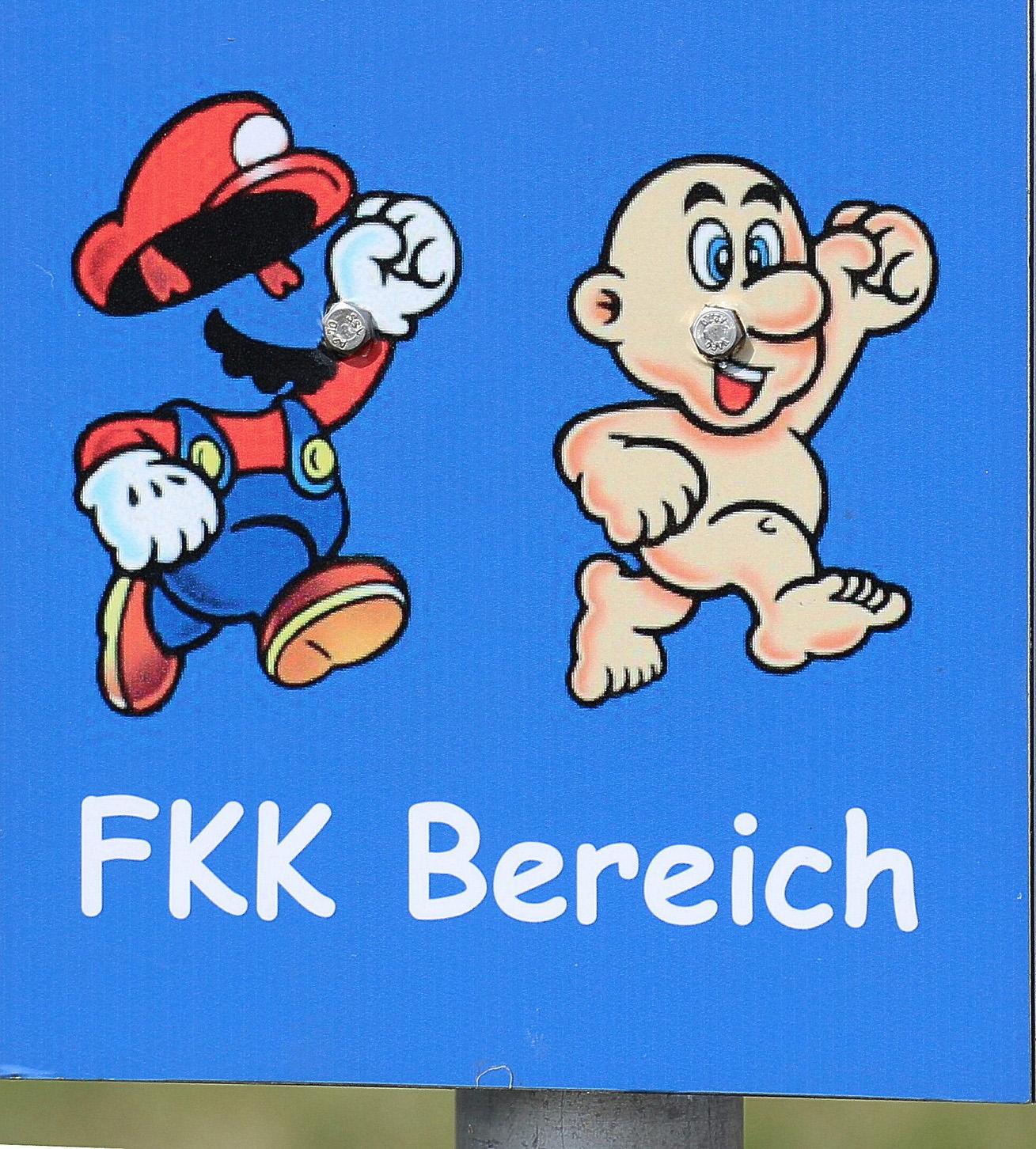 German culture is a lot more relaxed about some things, and that includes full or partial nudity at public beaches and swimming pools. If that's not your cup of tea, watch for signs that say Freikorperkultur or FKK (or sometimes "textile-free"), which indicate nudity is allowed.
You may also notice that commercials on German TV are a bit racy by American standards, due to that same relaxed sense of modesty.
Jaywalking is a really big deal—and not in a good way.
Most German cities are designed to be extremely pedestrian friendly—there are few things more pleasant than walking through charming German cities and towns. For that reason, they take their traffic laws quite seriously. Jaywalking is strictly prohibited, as is walking in the bike lane or crossing on a red light. Do yourself a favor and just don't do it.
The whole restaurant experience is quite different—and quite pleasant, actually.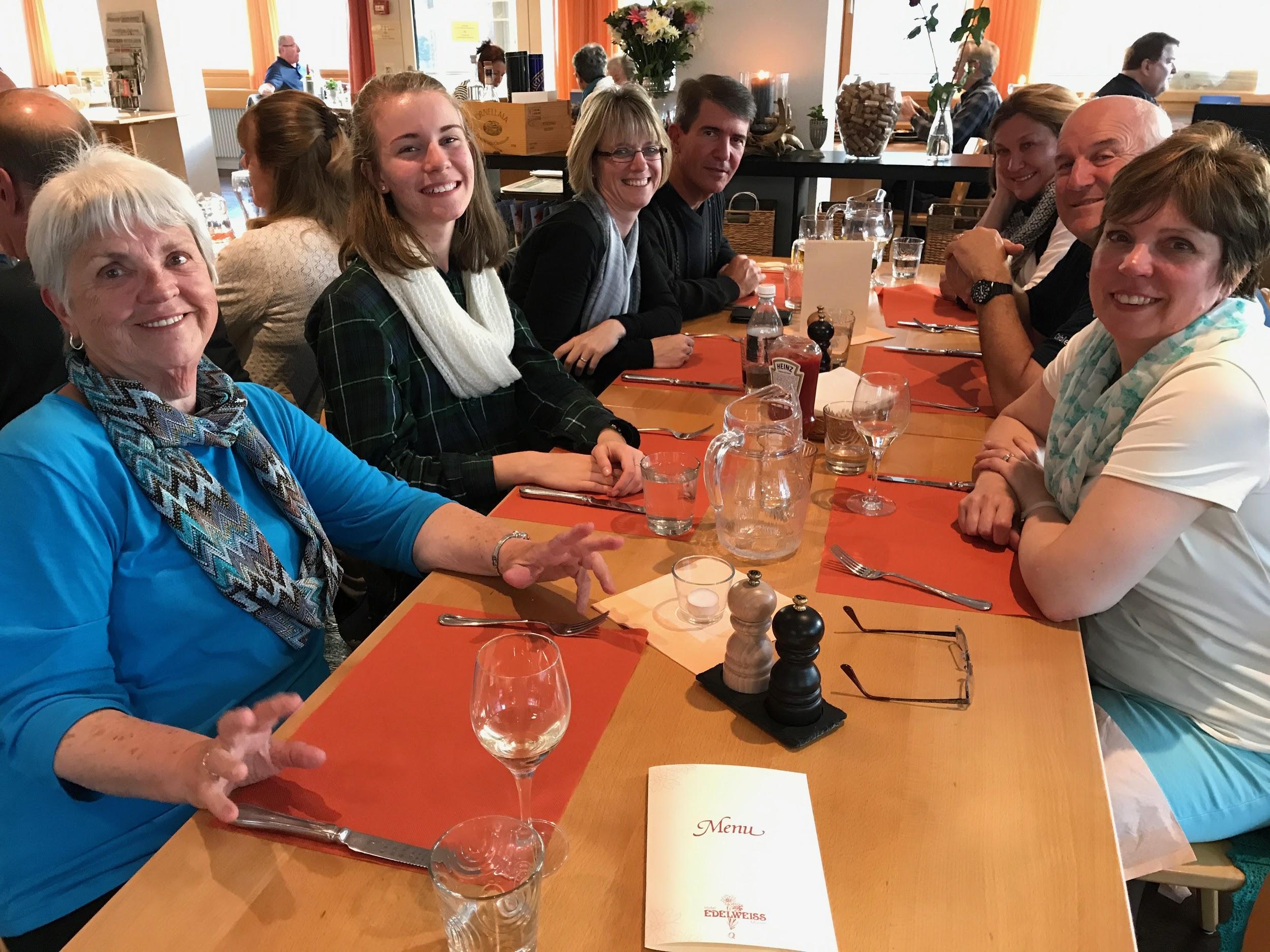 In most German restaurants, you aren't seated by a hostess—you get to choose your own table. In fact, it's very common to share a larger table with another couple or group of people you've never met, which is a lovely way to really get to know local culture and customs (and maybe even make a new acquaintance!)
And unlike in America, where it's common to "eat and run," meals in Germany can last two or three hours—dining is a very social experience. When it's time to pay, you'll always pay your server at the table (and tipping is totally acceptable if you've had good service).
A few etiquette notes: If you're offered bread or rolls at the table, you'll be charged for what you eat; it's not complimentary as it often is in the U.S. And it's not really common to take home your leftovers after the meal (although chances are good you won't have any, because the food is so delicious and the portions are smaller).
They eat EVERYTHING with a knife and fork.
Finger-food isn't really a thing in Germany—even pizza and french fries are eaten with a knife and fork! Generally, only bread is ever eaten with your hands.
Another thing that's quite interesting about knife-and-fork skills in Germany: The knife is always in the right hand and the fork in the left. They don't do that thing most Americans do where they cut their food with the fork in the left hand and then switch it to the right to bring the food to their mouths. If you really want to impress your German friends, try it the German way (but it's trickier than it looks).
Remember to lay your knife and fork side-by-side on your plate when you're finished eating. Unlike in America, where a crossed knife and fork signals the end of the meal, in Germany, that means you're still eating.
Sundays aren't really for shopping.
Sundays are a day of rest for Germany's merchants, so if you want to buy any gifts or souvenirs, be sure to do it during the week. About the only places that do business on Sundays are shops in airports and train stations, or gas station mini-marts. This is the perfect day to attend a church service and you will receive a warm welcome. There are many English-speaking churches in Germany.
They save their shorts and athletic wear for the gym or fitness club.
Germans (and Europeans in general) tend to dress a bit more formally than Americans do, and in fact, you don't see them wearing athletic clothes or shorts in public. Germans in particular are champion over-dressers. You'll fit in better if you're a bit more spiffy.
Germans appreciate a good handshake.
Handshakes are the preferred greeting in Germany—and it's important to make eye contact when you greet someone. Formality is important, so remember to greet people as Herr or Frau Schmidt and introduce yourself with your own surname. Don't use fraulein even with a young woman; frau is appropriate for women of all ages. It's considered polite not to use a first name until you are invited to do so.
Bear in mind that Germans prefer a bit more personal space than is common among Americans. Keeping an arm's length between you and another person is considered good manners.
They take punctuality seriously—and it's a beautiful thing.
You know that bit about German efficiency and the trains running on time? It's not a joke—things really do start and stop on time here, which is lovely if you need to be somewhere at a certain time.
If you have tickets to the opera or a show, make sure to be on time or even a bit early. Being late is considered quite rude. Germans are also sticklers for proper order—so keep that in mind if you're ever tempted to skip a place in line.
Germans love the little niceties of civilization.
If you believe common courtesy is the lubrication of civilization, you'll love Germany. You'll be greeted with a friendly Guten Tag when you enter a shop or restaurant (and you're also expected to greet others, as well). Auf wiedersehen or just wiedersehen is considered good manners when you leave.
Other expected courtesies? Say Prost or zum wohl when you're drinking with a German (and remember to maintain eye contact during your toast) and guten appetit to your table mates before eating and you'll win favor with your German friends.
Dogs are welcome just about everywhere.
Germans love their dogs, so don't be surprised to see them curled at their owner's feet at restaurants, walking through shops—even in grocery stores. Unlike the U.S., most German businesses and public spaces are dog friendly. But just as you would anywhere, be sure to ask before you pet one.
They have pretty relaxed views about alcohol.
It's common to be offered wine, beer, and spirits at most meals. Teenagers are even served alcohol; the drinking age is 16 for beer and wine and 18 for spirits. And they don't have open container laws like the ones in the U.S.; you can enjoy your wine or beer as you stroll around the parks and public spaces, which is a lovely experience on a cool summer's eve.
But do keep in mind, public drunkenness is considered a sign of very bad manners, so drink like a German—in moderation.
You'll find that the German sense of courtesy and politesse make it one of the most delightful countries to visit in Europe. And if you're thinking about a trip to this fabulous country this year, why not get in touch and see why an escorted tour is the perfect way to get to know Germany and its people.
Social Share